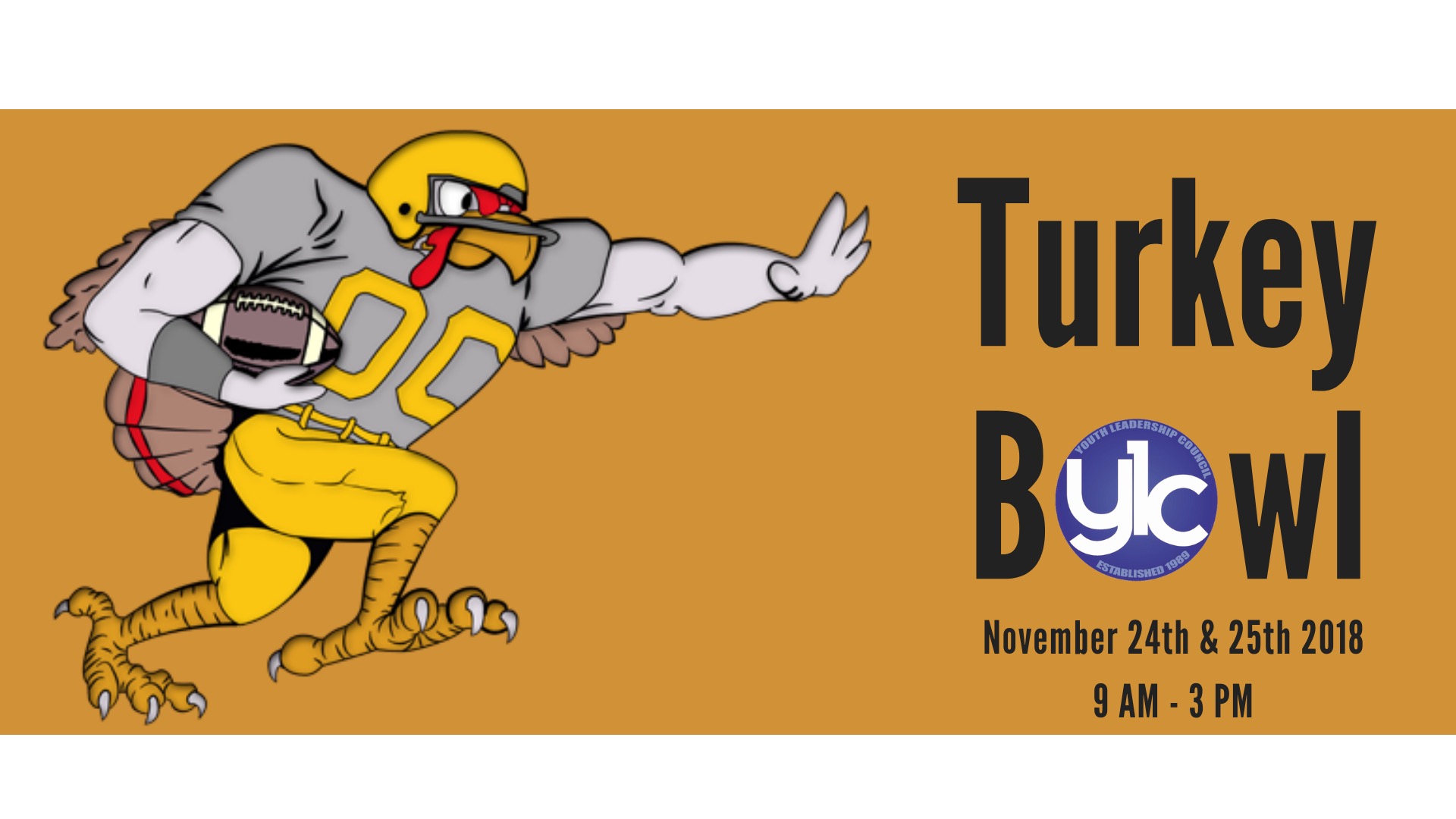 Feast your eyes on our 1st ever Annual Turkey Bowl, a flag football tournament for all! Things might get a little smokey on the field with some friendly competition, so grab your friends and burn off those Thanksgiving calories with an 8v8 flag football game! Co-rec and Men tournaments are available for anyone. $30 per person for a team of 8 and/or $40 for free agents.
One more thing, Why did the turkey cross the road?
To prove it wasn't a chicken!
Prove to us you aren't a chicken and come out and play!
REGISTER NOW on http://ylc.net/ylc-flag-football-fundraiser-team-registration/
Don't forget to spread the words! More information and game rules are posted on our website.