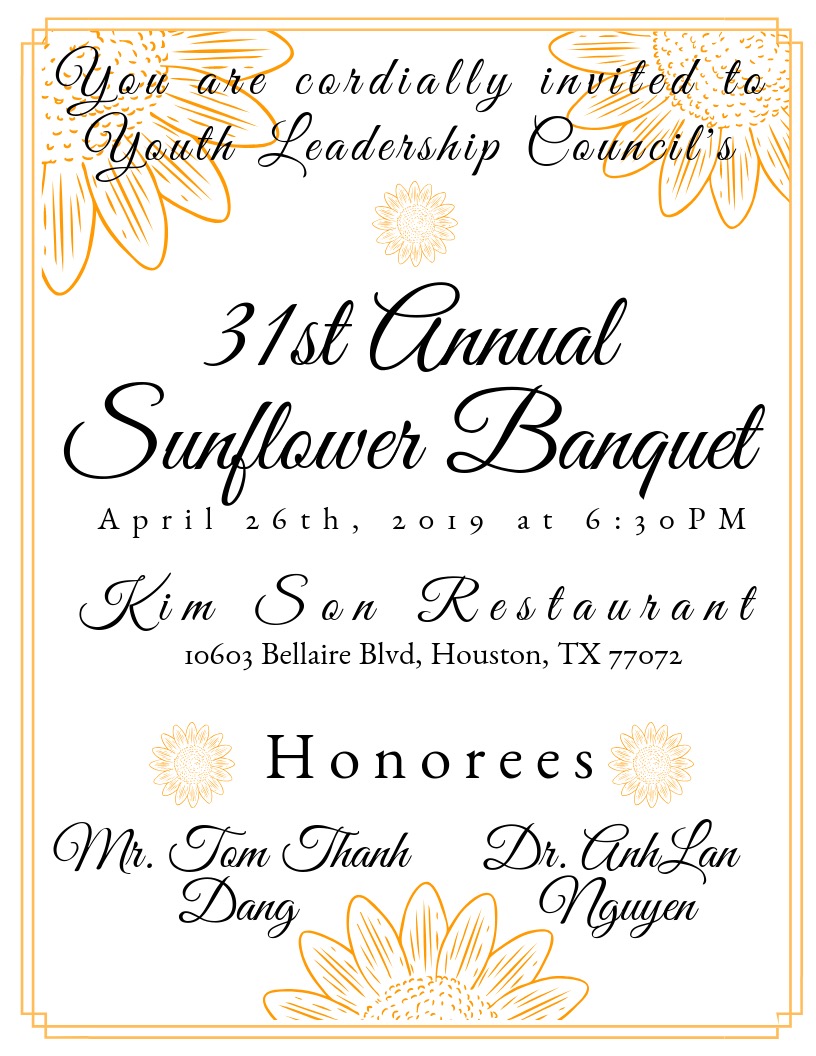 Please join us in celebrating Youth Leadership Council's 31st Annual Lily Banquet and Silent Auction on Friday, April 26th, 2019. We will be honoring:
Dr. AnhLan Nguyen – Executive Director of Lyceum- Life Skills and Professional Development for Success (https://lyceumglobal.net ), Director of Marketing and Development at Institute for Civic Education in Vietnam, and Chairwoman of the Board of Directors of Vietnamese Culture and Science Association
Mr. Tom Thanh Dang – Head of Vietnamese Buddhist Temple
We will have a silent auction, and there will also be special performances from our current and former YLC students.
All proceeds from the banquet will go towards our annual Youth Leadership Conference to be held in Summer 2019.
Please visit our Banquet Page for ticket information.
For more information or if you have any questions, please contact our VP of Development Josh Hu or our marketing events coordinators Isaiah Nguyen and Sue-Lynn Law.